1-800- 692-6224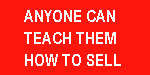 Date Last Updated
Saturday June 16, 2007
"The best way to prove the EAQS identifies future top performers and helps transform average into Extreme Achievers® is to use it

on your existing people and all new hires."
PROVE TO YOURSELF WHAT THE FREE EXTREME ACHIEVERS® QUOTIENT SURVEY IS WORTH TO YOUR BOTTOM LINE!
The EAQS gives you three evaluations. One is a graphical tool (RUE- Resource Utilization Efficiency image) that gives you a quick indication of probable performance levels relative to people with similar Achievement Resources (time, talent, education and experience). The other is a written analysis with recommendations for improvement. The third is a raw score you can use for research to validate the EAQ, Rejection Factor and other outputs for your company, departments and individuals within departments.
You can analyze any of the the EAQS raw score outputs with relevant measures of your new hires and employees. Measures of possible interest to you can include anything you think might be relevant. They can include scores on aptitude tests, years of education, years of experience in their profession, continuing education, retention, sick days and, of course, job performance measures such as sales.

Want help determining the value of the EAQS to your company to prove this is the single best thing you can do to increase sales profits and cut turnover costs?

Do you represent a state or nation wanting to validate your national EAQ against your GDP or other performance indicators so you can transform your people into a nation of

EXTREME ACHIEVERS®

?
Currently you can use the automated online EAQS free. Would you like us to customize a version of it for your company, adding a password protected page with your logo added, with no results displayed for the test taker to see? Results are pre-programmed to be emailed to whatever address you want. For more information . Want to develop the EAQS in a language other than English, or a culturally specific EAQS?
Want to transform your team into a special force of EXTREME ACHIEVERS®? That's what we do.

Corporate meeting and convention keynotes.

Consulting services

.


One-on-one and group coaching

.


Training and certification of your staff EAQ coaches

.


Transform your team into EXTREME ACHIEVERS®
.
While you're at it, help yourself first. Take the free EXTREME ACHIEVERS® Quotient Survey.
We've proven this at every company that's used it: A person with a high EAQ but lesser talent, education and experience outperforms someone with a low EAQ but superior talent, education and experience.
And now it's available for you

. Why not use it free before your competitors get it?
NOTE: Except for specific written terms to the contrary with existing clients, this offer may be changed or terminated by us at any time without notice. Call for information about licensing and other products and services. 1-800-MY COACH (800-692-6224)

Most Popular Pages:


Articles
Clients
Coaching
Consulting
Contact
EAQSurvey
Home
Karaoke
Media-PR
Privacy
Referrals
Speaking
Stuff



Have a relevant link useful for our clients? Click Here Now to see our links or to add yours.