1-800- 692-6224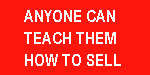 Date Last Updated
Saturday June 16, 2007
| | |
| --- | --- |
| In a cover story, Fast Company Magazine noted, "The Extreme Achievers® Quotient Survey is the magic pill that lets both men and women achieve amazing feats of performance..." | "Studies show salespeople with high EAQs sell up to 50% more than ones with low EAQs. And low EAQ salespeople are up to 3 times more likely to quit." |
INTRODUCTION TO THE EXTREME ACHIEVERS® QUOTIENT SURVEY
Why do some people with less talent, education and experience outperform those with more?

Hire the best with this ten minute test.


Transform

the rest

into

EXTREME ACHIEVERS®

.
There are not enough Extreme Achievers® to go around. Use the EAQS to find the ones you can. And use us to transform the rest for you.
What will happen to your business if your competition gets this first?
While you're at it, help yourself first. Take the free EXTREME ACHIEVERS® Quotient Survey. (Note: Professional salespeople tend to score in the top 38% of this profile. This means a raw score near the 62nd percentile is a low score for a salesperson.)
We've proven this at every company that's used it: A person with a high EAQ but lesser talent, education and experience outperforms someone with a low EAQ but superior talent, education and experience.
And now it's available for you

. Why not use it free before your competitors get it?
WHY WAIT FOR A CRISIS?

Contact us now to learn how you can increase your sales team's EAQ to:

· Increase sales profits
· Reduce turnover costs
· Reduce health-care costs

Most Popular Pages:


Articles
Clients
Coaching
Consulting
Contact
EAQSurvey
Home
Karaoke
Media-PR
Privacy
Referrals
Speaking
Stuff



Have a relevant link useful for our clients? Click Here Now to see our links or to add yours.