1-800- 692-6224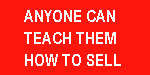 PRESS RELEASES
It Just Got Harder to Be Average
Nations Performance Score Rising

Houston June 30, 2013 Average is a measure of what most people do, not what they can do, according to Stanton Royce, President of Extreme Achievers. Or at least, it used to be in the United States. The company announced today the average scores for people taking its free online Extreme Achievers Quotient Survey have been creeping up over . . .

---
Stanton Royce, MBA specializes in transforming Average and Underachievers into Extreme Achievers(R). Stanton is an expert in issues dealing with how to stop rejection, fear and failure from limiting our lives. He performs keynotes, breakout sessions, workshops, teleseminars and consulting in sales, performance improvement and productivity. Call him at 800-MY COACH (800-692-6224) or contact him through www.extremeachievers.com with your questions and comments.

Most Popular Pages:

Articles
Blog
Clients
Coaching
Consulting
Contact
EAQSurvey
Home
Media-PR
Privacy
Referrals
Speaking
Stuff


Have a relevant link useful for our clients? Click Here Now to see our links or to add yours.